Office 365 for Staff
Wondering how you can log into Office 365? There are three different options:
Via web browser: https://portal.office.com
Via your desktop apps like Word, Excel, etc.
Via your OneDrive desktop client (for Windows 10/Mac devices only)
Wondering what you will see when you log into Office 365?
When you log into O365 via https://portal.office.com you will see the apps available to you similar to the picture below. Just click on any of them to start using them. Why not click on Teams to explore the new ways of collaboration?

Online Training:

The MO365 - Microsoft Office 365 - training will be available on Canvas from now on. The training is a mixture of texts, videos and a quiz. You should receive an email when this training has been automatically assigned to your modules.

REMINDER: If you log into Office 365 now, you will not be able to see any apps. You will be able to see and use the apps from February 17th.

What if I have troubles accessing the training?

If you have troubles signing into Canvas or any other specific issues related to Canvas, please log a ticket with the Service Desk via https://itportal.sunderland.ac.uk/
If you have any issues with the training itself or want to provide feedback, please contact office365project@sunderland.ac.uk

Also, LinkedIn Learning is now available to you. Please follow this link to activate your LinkedIn Learning account, if you haven't already: https://lnkd.in/gXVWEpy

The Office 365 Collection can be found here:

https://www.linkedin.com/learning/collections/enterprise/1~AAAAAATzoFI=677040?u=83075154&auth=true

Office 365 and DUO:

Many will already have heard of DUO and are using it, which is great. If you want to access O365 while you are not on a University campus, you will need to use DUO to log in. This is to ensure data security when you are in a different network, so everything you do will be safe and protected via this 2-factor authentication method.

Please find some general information about DUO in this article.

If you already set up DUO for your computer or phone, that is great! You are ready to go off and work agile and use Office 365 without problems. If you have not yet set up DUO, please have a look on this help page, where you can find more information about how to set up DUO.

Still wondering what O365 is? David Conway explains in this short video what it is and the opportunities it will open up:
Be empowered with the Office 365 tools, to collaborate efficiently, communicate on the go, and access files with ease.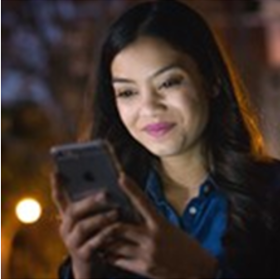 Lead the way - Become an Office365 Advocate
Do you like finding and sharing better ways of
working?
Interested in becoming an Office365 Advocate?
Get in touch via email to office365project@sunderland.ac.uk