The University of Sunderland's Digital First Group aims to support staff and students to be equipped with the knowledge, skills and abilities they need to operate, learn and work in a digital society.
Following the results of the Digital First Survey last academic year, and requests from Faculties and Services to support their staff to build and enhance their digital skills we are offering the opportunity for you to complete a personal Digital Skills assessment.
The assessment is through an online Discovery Tool hosted by an external organisation called Jisc. It is a development tool that allows you to self-assess your digital capabilities, and identify your strengths and opportunities to develop skills further. The outcome of the assessment is tailored to you, displaying your current skill level and suggests next steps so you can improve your skill set. It will point you to a range of resources you can use for personal development.
Underpinning the tool is a framework that suggests there are six elements of digital ability:
Information, data and media literacies
Digital creation, problem solving and innovation
Digital communication, collaboration and participation
Digital learning and development
ICT Proficiency
Digital identity and wellbeing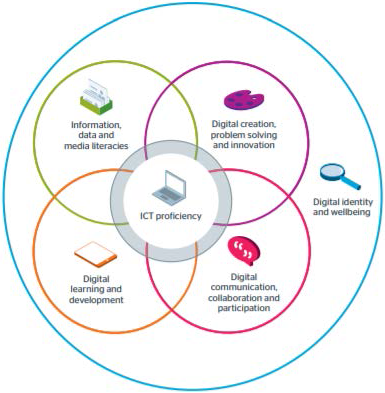 A Digital Skills Staff Development Programme will be launching in 2019. The aim is to supplement the resources signposted within your individual report. The programme will be designed around the six elements of the framework shown above, and provide options for you to choose from, that best suit your development areas as suggested in your individual report.
Please follow our guide to accessing the Digital Capability Discovery tool
If you have any questions about use of the tool please email staff.development@sunderland.ac.uk