How to password protect a PDF document
First, save a copy of the document you wish to password protect, if you password protect a document and then forget the password you will not be able to access the document.
From your document, select the tools tab and then Protect, From the Encrypt dropdown menu select Encrpyt with password.

You will be asked to confirm that you want to change the security settings, click Yes

Within Adobe not only can you password protect the file you can also restrict what the recipient can do with the file.
In the first section, you can simply add a password to protect the file; in the second section, you can add a further password (which must be different to the first) to restrict the editing and printing of the document. Once you have made your choices, click OK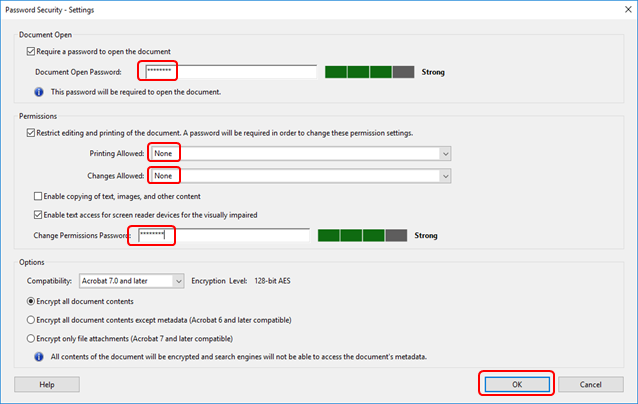 You will then be asked to confirm the password you have added to open the document, enter the password and click OK, the system will then advise of some restrcitions, Click OK.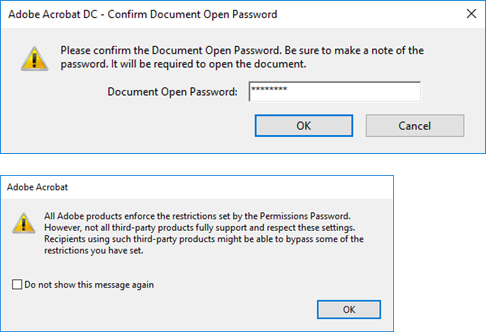 If you have chosen to restrict printing and editing you will be asked to confirm this password, enter the password and click OK.

These settings will not take effect until you save the document, click OK to continue and then save the document.